Understanding, helping anxiety and depression in kids | Community | capjournal.com – The Capital Journal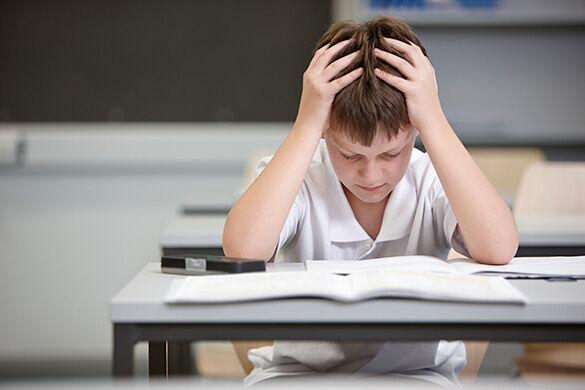 Feeling worried and sad is a natural part of growing up. But sometimes these feelings can overwhelm a child or youth, keeping them from functioning well at home or school.
"As a society, we've gained better acceptance of mental health conditions like anxiety and depression. But sometimes it's hard to recognize, or to know what to do or say when it involves a child who's close to us," Amber Reints, clinical program manager with Avera Behavioral Health, said.
Avera partnered with the Sioux Falls School District to present a children's mental wellness conference in Sioux Falls titled "Anxiety and Depression: Tips to Move from Avoidance to Action." The day provided an in-service opportunity for educators before the start of the school year.
"While we all experience feelings of worry or sadness, we can learn to manage these feelings," Patti Lake-Torbert, Senior Coordinator for Student Support/Indian Education Services of the Sioux Falls School District, said. "We want to equip educators with tools they can use to help students at these vulnerable moments."
Deep-breathing or stretching exercises
Taking a moment to pause and reboot
Practicing ways to be flexible and courageous
Overcoming stigmaIt's easy for kids to feel like they're doing something wrong when their worry creeps out into the open for all to see. "Teachers and parents can model the fact that sometimes we do worry or feel sad," Reints said. "It's OK, and it's also OK to reach out and ask for help."
We'd hold a door open to help a child on crutches – we have to learn to do the same for kids who have anxiety or depression.
"Sometimes we don't see it until there's a change in functioning," like slipping grades or disinterest in playing with friends, Reints said.
"Teachers and other caring adults can open up conversations with students that help them to normalize their anxiety," Lake-Torbert said. "Or if appropriate, to assist the student in finding the help they need."
What to sayRather than asking a child to "calm down," model calmness.
Be consistent with supportive messages.
Acknowledge their anxiety. A certain amount of uncertainty and feeling uncomfortable are a part of life and learning.
Be in the moment – be present.
Say supportive things like:
"It's OK if you make mistakes – that's the best way to learn."
"How can I help you problem solve? What do you need right now?"
Find resources that can help you talk to your grade school, middle school or high school student about depression and anxiety.