B.C. government funding creates more jobs to help protect B.C. parks from invasive species – Coast Reporter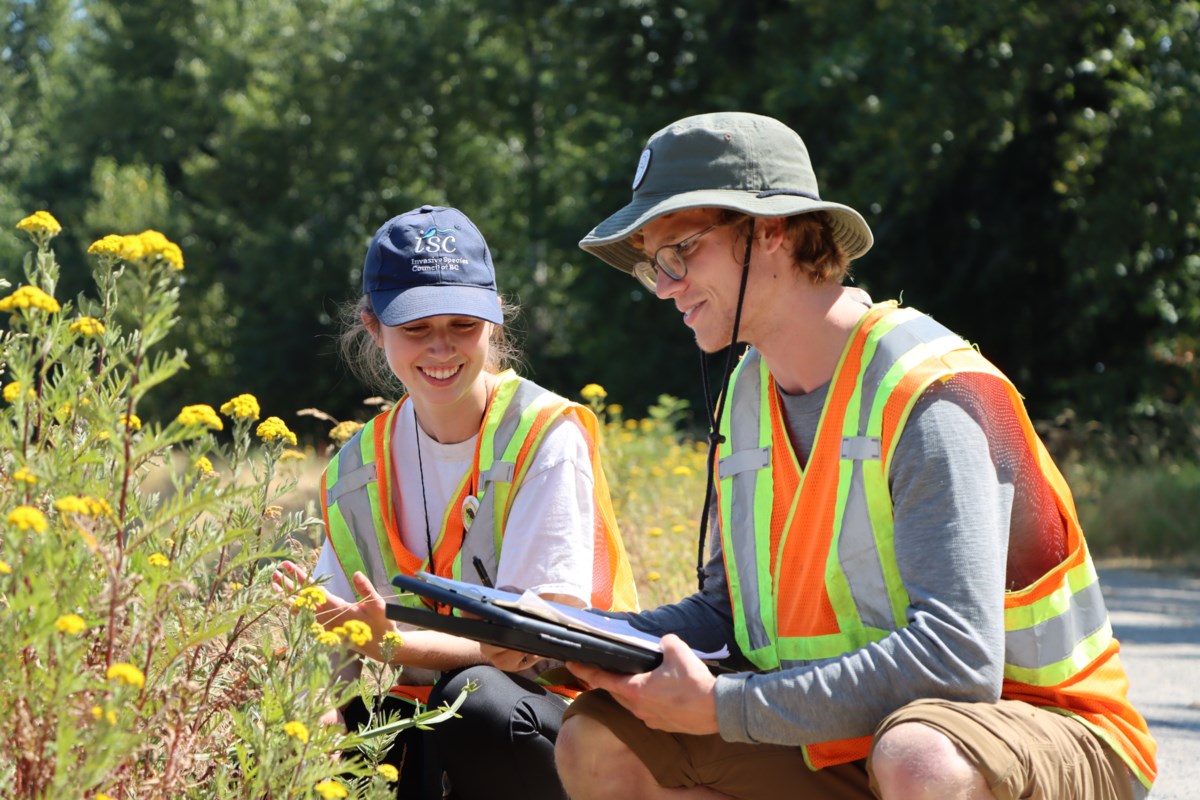 More people are being trained in new jobs to tackle invasive species creeping into British Columbia's beautiful trails and parks on the North Shore and beyond, thanks to a B.C. government investment.
The Invasive Species Council of BC has already been able to employ more than 100 people to help detect and remove invasive species, thanks to an $8-million investment from the provincial government's StrongerBC: Economic Recovery Plan.
Through StrongerBC, the province is supporting jobs and helping communities cope with the ongoing impacts of the COVID-19 pandemic, which executive director of ISCBC Gail Wallin says is a win for the future of combating invasive species across the province.
"It's a big help because it's creating jobs," she said.
"We're taking people who have a different set of skills, and giving them new skills so that they can take action on these invasive species."
Thanks to the investment, ISCBC is on track to hire an additional 100 people to meet the target of 200 new job opportunities for unemployed or underemployed workers, such as displaced agriculture, tourism and forestry workers, Indigenous people, youth, women, and others affected by COVID-19 in both small and large communities.
"Over 200 people will gain critically needed skills and field experience while helping protect Crown lands, BC Parks, trails and other lands from invasive species," Wallin said.
Metro Vancouver peak area of concern for invasive species
According to ISCBC, there are now 65 invasive plants and 45 invasive animal species across the province. Wallin said the Lower Mainland, including the North Shore, was a peak area of concern for invasive plant species, as well as European wall lizard.
"When you get an urban population on the Lower Mainland combined with warm winters and a port city, you got lots of people travelling in by plane, train, and ships," she said. "So, it's really easy to bring in species, either intentionally, or accidentally."
Four-person teams are currently working in 11 communities to identify, report and manage invasive species at high-priority sites flagged by local land managers.
On the North Shore, Wallin said the Metro Vancouver team had been working on Mount Seymour to remove English ivy, yellow archangels and bull thistle.
She said English ivy was a really good example of how "garden plants are a real problem."
"English ivy is one of those classic plants on the North Shore and Metro Vancouver that people traditionally buy in many stores and get an in many baskets and planters," Wallin said, adding that it was now all over the North Shore having grown on hotels and creeped up backyard fences.
"And yet, it's actually quite an invasive plant. It is a plant that can kill trees, it can actually swaddle the tree and cover a tree or a shrub.
"So, what you think is a little tiny ivy, can actually become quite an aggressive plant."
Wallin said other key areas in Metro Vancouver, that teams will be focused on include Colony Farm Park, Quarry Lookout in Cypress Provincial Park and Boundary Bay Park with an aim to combat the species St. John's wort, Scotch broom, and Himalayan blackberry.
"We're going to be hiring another team of four people to do more work in that area," she said.
Over in Chilliwack, there is a focus on Cultus Lake Provincial Park, Matsqui Dike, and Agassiz Bridge Pit to target Tansy ragwort, Daphne and English holly.
'We're investing in the people'
Other programs are taking place on Vancouver Island in Nanaimo and Victoria and across B.C. in Vernon, Salmon Arm, Williams Lake, Prince George, Nelson Grand Forks and Ashcroft.
"The Invasive Species Council of BC is a leader in this field and is working with its partners to help manage plants and animals that can cause environmental and economic damage," said Katrine Conroy, minister of forests, lands, natural resource operations and rural development, in a release.
Those hired to conduct on-the-ground invasive species management are receiving additional training such as pesticide applicator certification and first aid training.
For Wallin, the main goal of the funding is to create a solid workforce of leaders who can go on to share their knowledge of creating healthy habitats in new roles.
"This funding that came to us, its prime purpose is to create jobs," she said. "Which is different than if the prime purpose was to treat invasive plants. That's the secondary bonus.
"We're investing in the people. And, we hope, that a year from now most of them would have found new jobs in the invasive species world."