Hoppy Kercheval: Future of WVU sports rests on relationships (Opinion) – Charleston Gazette-Mail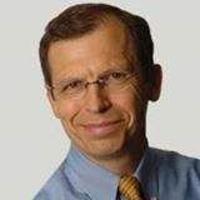 When West Virginia University was searching for an athletic conference home after the dissolution of the Big East, it came down to relationships, or more precisely, one relationship in particular: Former WVU football coach Don Nehlen and Big 12 Interim Commissioner Chuck Neinas.
The two were close friends, dating back to Neinas' long tenure as executive director of the College Football Association while Nehlen was chairman of the CFA's coaches committee. Jim Clements, who was president of WVU at the time, has said, "That was the key. That relationship was critical."
If the Big 12 Conference cannot survive the loss of Texas and Oklahoma, sending the remaining eight members scrambling for a new home, West Virginia's fate may once again come down to relationships.
This time, however, it won't be Neinas and Nehlen; it will be WVU President E. Gordon Gee.
Gee, 77, has spent four decades as a college president, serving twice at WVU and Ohio State and once each at Brown, Colorado and Vanderbilt. His contacts in higher education are as deep as they come, and none are deeper than his connections to some of the leaders of the schools of the Atlantic Coast Conference.
n Wake Forest President Susan Wente was at Vanderbilt from 2002 to 2014, rising through the administration ranks to become Provost. That means she worked for and with Gee when he was President from 2000 to 2007.
n There is also a Vanderbilt connection with Kent Syverud, Chancellor of Syracuse. Syverud was Dean of Vanderbilt's law school during five years of Gee's time in Nashville.
n Louisville President Neeli Bendapudi built an academic reputation at Ohio State from 1996 to 2008. That overlaps both of Gee's tenures at the school — 1990-1998 and 2007-2013.
n Gee has a long friendship with University of Miami President Julio Frenk, dating back to when Frenk was Dean of the Faculty at Harvard University's School of Public Health.
n Pitt's Director of Athletics, Heather Lyke, spent 15 years in the Ohio State athletic department. Gee was president of Ohio State for seven of those years.
Gee knows all these people, worked with them and, in a couple instances, was instrumental in their hiring. Those are strong ties.
There are a few other personal relationship advantages for WVU if it comes down to a possible affiliation with the ACC.
n Clements, as previously mentioned, was president at WVU at the time the University joined the Big 12. Clements is now president at Clemson, where he has been since 2013.
n WVU Director of Athletics Shane Lyons served as the ACC's associate commissioner for 10 years, until 2011.
n Virginia Tech's Director of Athletics, Whit Babcock, earned his masters degree in sports management from WVU and served as assistant athletic director at WVU from 2003 to 2007.
The departure of Texas and Oklahoma from the Big 12 has sent shock waves throughout the college sports landscape. The priority for the remaining eight conference schools appears to be keeping the league together. However, if the league implodes and there is a shakeup, the most natural landing place for WVU will be the ACC.
If personal relationships count for anything — and they usually do — the connections Gee has with ACC school leaders, along with the other ties mentioned here, should give WVU a leg up on a new league affiliation.