Honor to Aquire Home Instead, Creating $2 Billion Home Care Services Company – Home Health Care News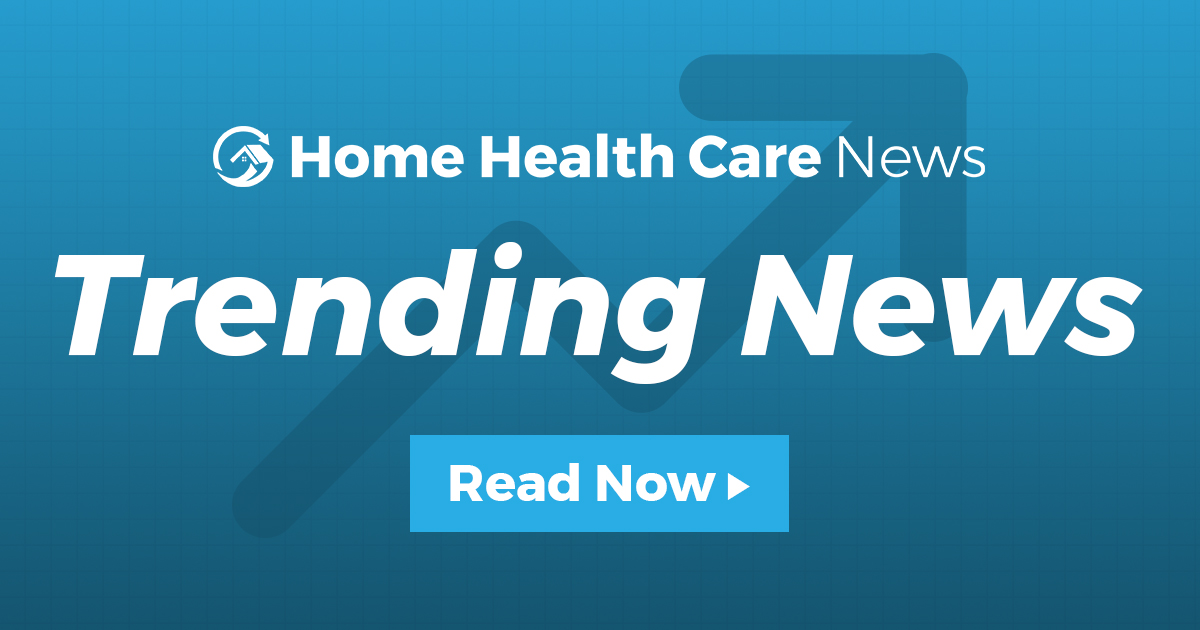 The technology-enabled home care startup Honor has acquired one of the largest providers of personal home care in the country — Home Instead — in an effort to become the "default" provider of services for seniors in the U.S.
The acquisition became effective Friday and financial terms of the deal were not disclosed. Together, the organization will represent more than $2.1 billion in home care services revenue, according to the companies' joint press release.
San Francisco-based Honor, which has raised $255 million since it launched in 2014, announced last October that it has raised $140 million in a Series D funding round to fuel further growth.
Once it had the round in hand, Honor CEO Seth Sternberg had one target in mind: Home Instead. But he didn't think he'd make any headway with the idea. Still, he figured it would be worth it to give Home Instead CEO Jeff Huber a call.
Fast forward a few months later and the deal was done.
"I went for a walk and I thought about what would be the company that would be the absolute best combination for us and would allow us to execute on our mission, and it was Home Instead," Sternberg told Home Health Care News. "I didn't think it was going to go anywhere… but now, you're taking the world's largest and highest quality home care network in Home Instead and you are combining it with the world's most advanced technology and operations platform to serve older adults in Honor."
Honor was originally founded as an on-demand home care company, but eventually pivoted its business strategy to become a partner to at-home care agencies and other senior-focused providers. The company uses its technology infrastructure to take over billing, scheduling, staffing and other back-office functions for a negotiated share of its agency partners' revenue.
Its investors include Andreessen Horowitz, Prosus Ventures, Thrive Capital and 8VC, among others.
On its end, Omaha, Nebraska-based Home Instead is an in-home care services franchise. Overall, the company has 90,000 caregivers that serve clients at 1,200 franchise locations throughout the U.S. and 14 additional countries.
Home Instead will still operate under the same name as a subsidiary of Honor, and the Honor Care Network will continue under the Honor name as well.
Apparently, Home Instead was technically "not for sale," according to Huber, who said the company received weekly inquiries from private equity funds and others about a possible acquisition.
"We were not for sale, and that was the direction from my board," Huber said. "But Paul Hogan — [the founder and chairman] — said, 'If there is some sort of opportunity that you think really propels our mission and vision forward, and can really enhance the way we care for people, then, that's something we should know about and you should bring it forward.'"
Recommended HHCN+ Exclusives
And that's what Huber did once Honor and Sternberg came to him. Now, their goal together is to become one of the definitive leaders in all of senior care.
"Home Instead intends to be the default setting for people who are needing to care for their aging loved one — and not just for home care help with activities of daily living," Huber said. "They'll come to Home Instead for a variety of products, services and direction, so that they can help their aging loved one navigate the aging process in the most successful way possible."
The idea of combining Home Instead's care network with the technological and back-end capabilities Honor already had helped pique each party's interest in the deal. Eventually, the goal is to create a fundamental shift in caring for seniors.
"It's about technology that creates better human experience," Sternberg said. "Here's an example: A care professional notices a light is burnt out, and just puts that into our app so that we can have a light bulb delivered to that house. Then, our care pro changes the light so that our customer is not living in an increasingly darker house, which makes them less likely to fall."
It seems simple, but putting together that kind of integrated network can be complicated. Still, it's what the two organizations want to achieve.
"That stuff changes people's lives for the better — that's a fundamental shift," Sternberg continued. "So those are the kinds of things that I'm really excited about building, those new features that go beyond just activities-for-daily-living support."
Mitigating a caregiver crisis
Huber saw two limiters to growth for Home Instead as it moved forward, and those were caregiver supply and operational complexities. And he thinks both can be taken care of with Honor's help.
"It became immediately apparent to us that Honor puts the care professional really at the center of their business model, which really resonates with our philosophy and approach from day one," Huber said.
The two companies specifically want to "further professionalize the role of the caregiver" and use technology to strengthen the relationship between the caregiver and client.
A lot of the technology that Honor works on is specifically about creating better jobs for caregivers in the industry, Sternberg said.
"If you create more attractive jobs, you are able to attract more care professionals," he said. "In Honor's history, as we partnered with home care agencies and in our care network, that's one of the key things we've brought — we've made it easier for them to get care professionals. So now by joining up with Home Instead, we have an even larger network of those caregivers and even more customers that we can marry to that technology and operations platform."
This is a developing story. Please check back later for updates.