Women in relationships 'more likely to struggle with depression and self-esteem' – indy100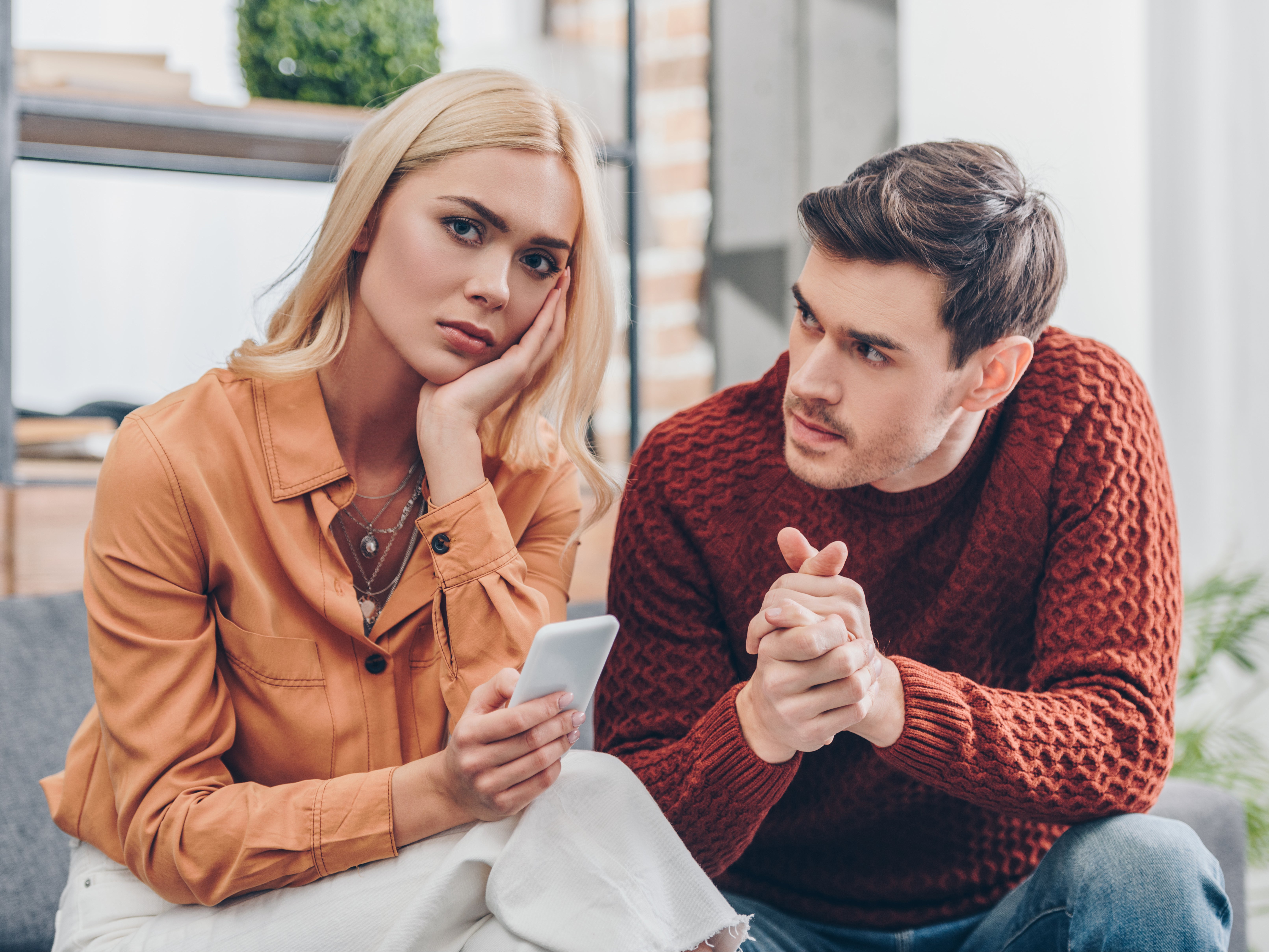 Today in not especially uplifting news, we're sorry to report that people tend to get sadder and less confident as their romantic relationships progress. And while such is the case for all people, it's especially common for women and those who are married.
A recent report titled "Subjective well-being across partnerships," published in the June 2021 issue of the Journal of Family Psychology, found that while people of all genders get more depressed as their romantic relationships progress, women continually reported doing much worse than their male counterparts did in terms of mental well-being.
The report, conducted by Matthew D. Johnson of the University of Alberta and German colleagues Franz J. Neyer and Christine Finn, analysed levels of life satisfaction, depressive symptoms, and self-esteem in 554 German people in romantic relationships. Those surveyed were a diverse group of all ages, and in various stages of romantic relationships: Some were in their teens and casually dating, while others were older, established and married — though the oldest participant was 41 years old.
Unfortunately, the results didn't exactly point to very many happily ever afters.
Per the study, simply being a woman "predicted worse initial subjective well-being," as well as a larger decrease in their general well-being as their romantic relationships progressed. It also found an overall decrease in self-esteem and symptoms of depression running parallel to the relationship's progression, much more-so than men in relationships had reported.
That said, there is hope for feminism after all — the study found that everyone felt worse while coupled up, not just women!
Indeed, the first set of findings concluded that all halves of relationships felt worse about their lives and themselves after about a year in a relationship, regardless of whether they were a teen casually dating or married in their thirties. Per the findings, "subjective well-being worsened" for all genders, and people in partnerships consistently reported a a reduction in self-esteem while their depression symptoms increased. What fun!
Not all relationship-induced-depression is created, equal, however, as one other group who suffered more than the rest. The report also found that being "older" (though again, the oldest person surveyed was 41 years old) and married predicts over all worse well-being, as those who had tied the knot reported feeling much less satisfied with their lives than those who were still living together or only dating. Those living in holy matrimony also reported far more self esteem issues than their unmarried peers.
And yes, these symptoms remained consistently worse for married women than married men.
Our prayers are with all wedding planners at this time. And married women.