Paws and Effect: Lost and Found Pets – Chapelboro.com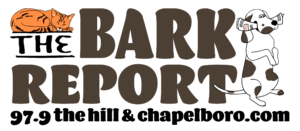 Orange County Animal Services is proud to join The Bark Report with a special column called "Paws and Effect." This column will be dedicated to informative animal services and adoption topics such as the importance of spay and neuter programs, adopting and adapting during COVID-19, introducing new pets into your home, and tips for helping pets and people adjust during family gatherings and celebrations. Join us for this monthly column to help spread the word about helping pets in many ways!
LOST AND FOUND PETS

Lost And Found Pets
The American Humane Association estimates that nearly 10 million dogs and cats are lost in the United States each year. No one expects their pet to get lost. However, even when you take precautions, accidents can happen: people accidentally leave gates open, natural disasters separate pets from their owners, and resourceful pets often find ways to escape the house or yard.
With all of the celebrations that take place on July 4, more pets become lost at that time than almost any other time of year. We urge everyone to be mindful of how fireworks affect pets and try to keep them inside if at all possible. Pets may also experience anxiety in crowds of people, and crowds are a great way for someone to accidentally leave a door open and allow a pet to escape. Planning for the possibility of a pet becoming lost is a great way to ensure they make it home as quickly as possible…
Make sure your pet has a microchip and an ID tag. Identification for your pet is vital. Providing your pet with proper identification is the most important step you can take to maximize your chances of being reunited with a lost pet.
Microchipping offers pet owners the only truly permanent method of identifying a pet and linking the animal back to the owner. Collars come off, tags can break or become unreadable, and tattooing can become illegible. So, if you want to improve your pet's chances of getting quickly, microchipping is your best option. We're proud to report that microchips are included with all pets adopted from Orange County Animal Services!
Microchips are about the size of a grain of rice and are implanted just beneath the surface of the pet's skin. The process is similar to receiving a vaccination with a needle. Ideally, your pet's microchip should be scanned during regular veterinary visits to make sure that it is still working properly. It is critical to keep your contact information up to date with the microchip company so you can be contacted when your lost pet is found.
ID tags are important because they immediately tell people that a pet has a home. No scanning is necessary if the contact information on the tag is up-to-date! Microchips should not be used as a replacement for ID tags. The tags should be attached to your pet's collar. Unfortunately, collars can be lost or removed, so you'll want to have your pet microchipped as a backup method of identification. If you don't like ID tags, you can get collars that come with a plate to engrave your information. Personalized pet tags are available at most pet supply stores, and can also be purchased through a number of online vendors.
What should you do if you have lost or found a pet? The more places you list a lost or found pet, the better your chances of success! Contact local animal shelters and file an official lost or found report. Search online for popular lost and found websites where you can add a listing. See more information and resources on Orange County's lost and found page: https://www.orangecountync.gov/295/Lost-Found.
Don't forget to alert your neighbors if you have lost or found a pet! Make flyers with your pet's photo and distribute them in your community. Post them in your neighborhood and hand them out to nearby establishments. Nextdoor, Facebook, and Instagram are great online tools for reaching out to your community about lost and found pets. If you have found a pet, please contact veterinary clinics or local animal shelters to have that pet scanned for a microchip if at all possible.
We hope your pet never becomes lost. But, if the unthinkable happens, preparation and planning are the keys to helping pets make it home to their families.
---
Chapelboro.com does not charge subscription fees. You can support local journalism and our mission to serve the community. Contribute today – every single dollar matters.