FirstLight Announces New President; Humana Home Care Leader Named CFO – Home Health Care News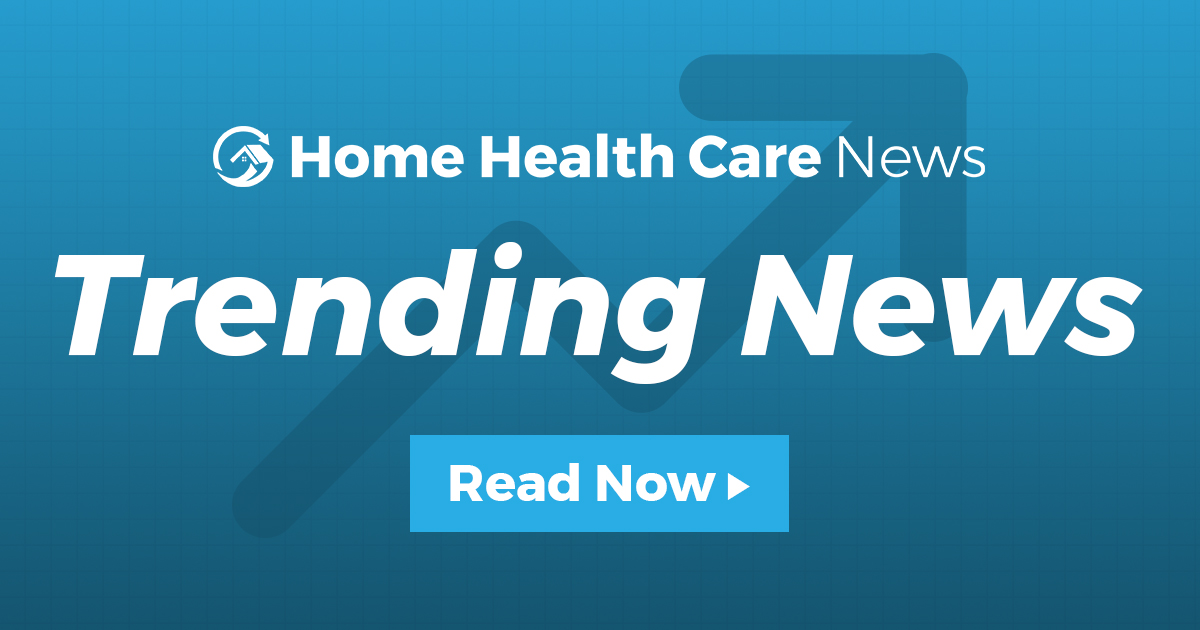 McAnanly takes over at FirstLight
FirstLight Home Care announced Wednesday that it has picked its new president.
The appointment comes roughly seven months after FirstLight's board of directors sought a change in leadership from former CEO Jeff Bevis, who founded the home care company with his son in 2009.
Moving forward, the Cincinnati-based FirstLight will be helmed by President Glee McAnanly, a veteran of the franchising world with more than 30 years' worth of owner-operations experience. Previously, McAnanly was the chief development officer and chief franchisee relations officer for ServiceMaster's different brands.
McAnanly has already started in her new role, according to FirstLight. So far, she has been working to "drive sustainable growth" and further the franchise company's long-term caregiving goals.
Currently, the FirstLight franchise network includes more than 200 independently owned and operated home care locations across the U.S. The company's three-year average growth rate is 74%, according to the 2020 Inc. 5000 list.
Along with the president news, FirstLight announced several additions to its business development team to provide operational support to franchisees across all regions.
Mark Vanase was hired as executive vice president of business development and franchise services, while Kevin Samov joined FirstLight as business development director for its Central region. Vanase and Samov both previously held roles with ServiceMaster.
"Acquiring the right talent is one of the most important contributors to growth," Bernard Markey, managing partner of the FirstLight board of directors, said in a statement. "These leaders possess the qualifications, expertise and determination to help propel FirstLight into even more success as an organization."
Additionally, Joni Hemmis was hired as business development director for the East region. Hemmis has previous experience working in the home health care field, having owned an independent full-service home health company for 14 years.
Lastly, FirstLight announced Kelley Hill, a registered nurse, will be joining its health care strategy team as executive director of compliance and clinical services. Most recently, Hill was the national director of clinical innovations and design for another in-home care company.
Humana's Diamond named permanent CFO
Humana Inc. (NYSE: HUM) announced Monday that Susan Diamond has transitioned to the permanent role of chief financial officer, effective immediately. Diamond had been serving as Humana's interim CFO, on top of her role as president of the health insurer's home business segment.
Diamond has served in various leadership roles across Humana since joining the organization in 2006. She spent eight years as part of its Medicare leadership team, plus two years on its finance team.
"Susan is a seasoned and experienced financial executive with extensive knowledge of our business, including deep operating experience from her leadership of key areas of our retail business, and most recently, her leadership of our home business, growing it into the largest offering of its kind," Humana President and CEO Bruce D. Broussard said in a statement.
Most recently, Diamond's home-based care accomplishments include Humana's acquisition of the remaining 60% interest in Kindred at Home. Valued at $5.7 billion, the acquisition was the largest in Humana's history.
Diamond also helped orchestrate the recent purchase of onehome, a provider and convener of home-based care that also offers risk-management services.
With Humana's chief home care architect stepping into the CFO role, the Louisville, Kentucky-based company plans to form a new "Office of Home Solutions," which will include Diamond and other members of the existing home business leadership team. Humana plans to start a national search for its next home business leader, with current SVP Greg Sheff serving as interim leader for the unit in the meantime.
"Given the strategic nature of the CFO role, Susan also will be able to continue to contribute in a meaningful way to our home health business, a key component of our overall company strategy," Broussard added.
Before joining Humana, Diamond served as CFO for Smoothstone IP Communications and Prosperitas Investment Partners.
Dina hires new chief medical officer
Dina announced Tuesday that Dr. Maryann Lauletta has joined the Chicago-based health-tech company as its new chief medical officer. Lauletta's hiring will help Dina "further advance its mission of delivering more care in the home and community," the company noted in a press release.
The CMO role is a newly created position.
"Dr. Lauletta has a great track record of collaborating with health plans, turning transitions of care into a frictionless experience, and using remote patient monitoring and telehealth technologies to prepare health systems for the future model of home-based care," Dina CEO Ashish Shah said in the release.
As a company, Dina works to fill gaps in care by improving communication between providers across the continuum. Dina closed a $7 million Series A funding round in January, giving it additional firepower to grow and reinforce its leadership team.
Previously, Lauletta served as medical director for Inspira Health's Medicare PACE/LIFE program, a full risk-bearing model providing all-inclusive care for the elderly. She was also the "ACO Physician Champion" for the Inspira Network.
Prior to Inspira Health, Lauletta was VP of medical operations at Jefferson Health's three hospital campuses in New Jersey, where she helps improve care transitions and relationships with post-acute care providers, among other responsibilities.
"This was an eye-opening experience to see first-hand the challenges of delivering in-home care, especially in rural communities that face obstacles accessing primary and specialty care, as well as community resources," Lauletta said in the release. "It takes innovation to keep patients at the center of care, and I believe Dina delivers on this challenge and helps bridge communications gaps and gaps in care."
Addus HR executive retires
Addus HomeCare Corporation (Nasdaq: ADUS) announced earlier this month that Laurie Manning has retired from her position as EVP and chief human resource officer, effective June 11. In a corresponding move, Robby Stevenson, SVP of human resources, has been promoted to the post.
The Frisco, Texas-based Addus is one of the largest personal care and in-home care services providers in the nation, with more than 200 locations across nearly two dozen states.
"Laurie has played an important role in the growth and success of Addus since she joined the Company in 2017," Chairman and CEO Dirk Allison said in a statement. "Our employees are our most important asset, and Laurie and her team have done a tremendous job in managing the significant growth in our workforce, as well as facilitating the smooth transition of new employees into the Addus family through our numerous acquisitions."