Paws and Effect: Pet Safety in Hot Weather – Chapelboro.com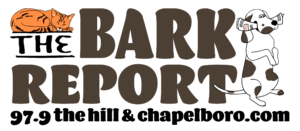 Orange County Animal Services is proud to join The Bark Report with a special column called "Paws and Effect." This column will be dedicated to informative animal services and adoption topics such as the importance of spay and neuter programs, adopting and adapting during COVID-19, introducing new pets into your home, and tips for helping pets and people adjust during family gatherings and celebrations. Join us for this monthly column to help spread the word about helping pets in many ways!
PET SAFETY IN HOT WEATHER

Whew! It is getting so hot out there! Temperatures in our area often climb above 90 degrees Fahrenheit during this time of year and Orange County Animal Services (OCAS) wants to remind members of the community to be mindful of pets during the hot temperatures that arrive with our summer season. Knowing the dangers for pets is a critical part of responsible pet ownership.
One of the biggest areas for concern is people leaving pets inside cars during summer months. Temperatures inside parked vehicles can reach deadly levels in only a matter of minutes, even if parked in the shade and even with all the windows cracked. Many states and local governments have laws against leaving pets in cars during extreme temperatures. In Orange County, it is against the law to leave animals inside a parked car if the outside temperature exceeds seventy (70) degrees Fahrenheit. Because pets cannot sweat, their bodies cannot regulate temperature like humans, and they can go into irreversible organ failure that is often fatal in only a matter of minutes inside a car or other overly heated environment.
Other dangers arise for pets during extreme heat, including pets who do not have access to fresh water and shade. Pets may become dehydrated quickly and it is critical that they have shade to protect them from the sun. Walking pets in extreme temperatures is not advised, as the heat can cause heatstroke and the pavement can cause quick damage to the feet of walked pets. Temperatures of these kinds are even harder on senior pets and pets with medical conditions.
Pets are family and it's up to us to help keep them safe! The American Society for the Prevention of Cruelty to Animals (ASPCA) also offers recommendations and more information about hot weather dangers for pets on its website.
---
Chapelboro.com does not charge subscription fees. You can support local journalism and our mission to serve the community. Contribute today – every single dollar matters.