How American Advantage Home Care Grew Its Client Base by 1000% in 2 Years – Home Health Care News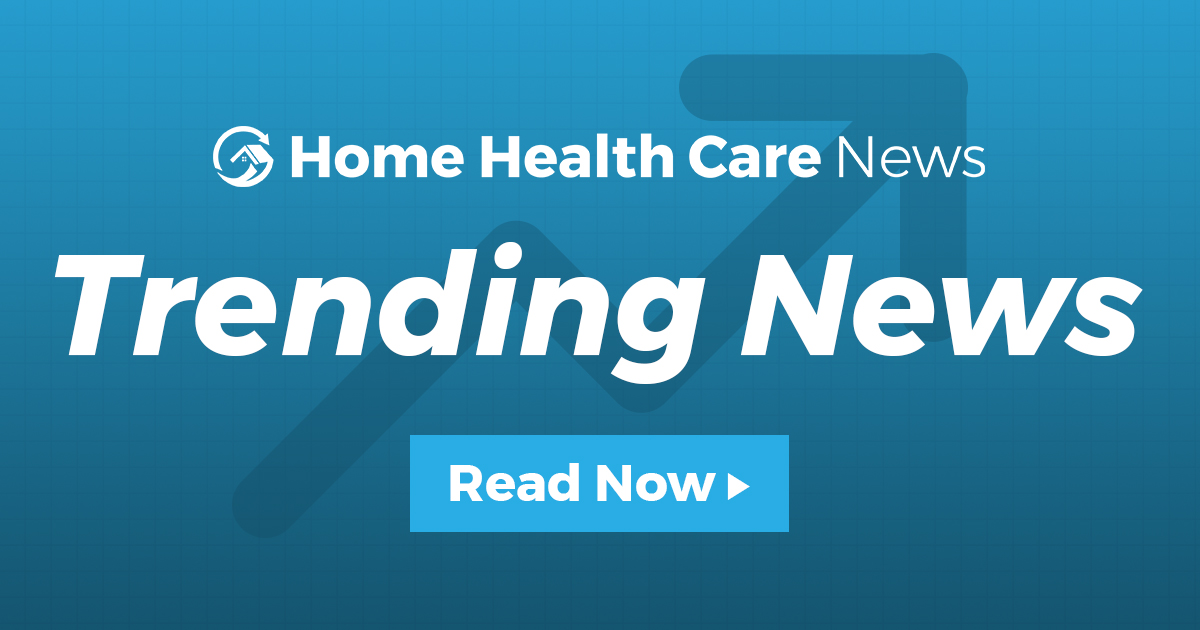 Cleamon Moorer Jr. is not a home health lifer, nor is he what you'd call a health care veteran. But he's thriving in the space nonetheless.
After taking over the relatively small American Advantage Home Care in 2019, he strategized to differentiate the agency from its peers. The Dearborn, Michigan-based provider has expanded its client base over 1,000% since Moorer Jr. took the helm, growing from 13 clients to nearly 200.
Located just outside of Detroit, American Advantage Home Care provides skilled nursing, rehab and specialty care services to nearly a dozen Michigan counties.
As CEO, Moorer Jr. believes that it won't just be internal adjustments providing tailwinds for his company in the future. It will also be the nationwide recognition that home health care is not just an "ancillary" service, but a "modality" instead, he said.
To learn more about Moorer Jr.'s plans for American Advantage Home Care and his thoughts on the home health space at large, Home Health Care News sat down with him for a recent episode of Disrupt.
Highlights from HHCN's conversation with Moorer Jr. are below, edited for length and clarity. Subscribe to Disrupt via Apple Podcasts, Google Play Music, SoundCloud or your favorite podcast app.
HHCN: Home health and home care care have both been in the spotlight as of late. What's your take on just all the attention that the industry is getting these days?
Moorer Jr.: The attention and focus is really good. Home health, it's not just an ancillary. It's a modality. It's not a fad, nor trend, and it's certainly vital to the overall ecosystem of health care. In light of COVID, I believe a greater spotlight and more attention was placed on the home as being a viable option for delivering care. So I feel really pleased to see that there is greater attention focused on it, generally.
Again, it's not an ancillary, supplement or complement, but it is a viable modality. That is certainly the future of health care.
When we talk about the attention being put on home health and home care, that, of course, includes Biden's proposed infrastructure plan, the American Jobs Plan, which would send $400 billion to home- and community-based services in the U.S. We don't know all the details yet. But what would something like that mean for aging in place?
If I had an opportunity to share with Biden's team some must-haves in that plan, I would really hone in on the workforce being a top priority. I would have a serious conversation at the community-college level about home health care concentrations and home health care degree tracks that are medical-oriented, and then non-medical oriented, in terms of getting students to an associate degree.
If aging in place is the mantra of the future, let's get our homes senior-friendly, with fall-prevention measures, generators, subsidies and reimbursements for generators and access ramps.
Additionally, the continuation of child care credits, granted that some of the home health care professionals tend to be at the lower end of the wage rates. There's going to be much more assistance needed with child care.
Lasty, I think as a game changer, I believe we're gonna see more public and private partnerships, not just through insurance or Medicare Advantage programs. But we're gonna see a lot more of the non-governmental organizations in the nonprofit space step up for things like access to food and transportation, and some of those other social services. I anticipate a tremendously large game changer if this plan gets through.
What's American Advantage doing to recruit and retain employees?
We really identified some good small business plans out there to make medical benefits available. We also looked at employee assistance programs (EAPs). So we've adopted an EAP to be able to help our employees sort through some of the challenges that they may have. Some of those challenges could be related to buying a house, dealing with depression and anxiety, work-life balance and personal finance.
Then also, we really focus more on culture. How do we create a fun learning environment where people can take joy and take pride in the work that they're doing, and also set up some benchmarks? Some benchmarks for pay-by-performance, for instance, and for increasing the visit rate for various clinicians whenever they work weekends and after hours. Adding some tangible and intangible perks have been of great assistance to us, in attracting and maintaining our workforce.
You've talked about American Advantage's transition to the Patient-Driven Groupings Model (PDGM) before. But how has that continued to go this year, because there are still plenty of new things to overcome?
We went 20% on Requests for Anticipated Payment (RAPs) in 2020, which began to slow us down a little bit from a revenue standpoint, but you learn quarter to quarter.
So if you go back to the first quarter of 2020, when we got hit with the pandemic, for instance. You've taken care of a patient for a 60-day period, you're on the verge of recertifying a patient for another 60-day period. And now you're getting 80% of the revenue on the back end. You fast forward to here in 2021, And you say, 'Hey, I'm going to take care of a patient for 60 days, and we won't get a payment until March, or May or June, contingent upon when you started a patient in the first quarter.' That's an adjustment.
But I view it as a deferred payment, where the quality assurance department, the schedulers, the director of nursing and the associate director of nursing, they're looking at cases, and we're identifying what will be a feasible amount of visits in order to ensure that goals are met on each of those plans of care. How can we still continue to provide quality of care for that patient? I think that we've just been much more precise and exact in looking at care and visit allocations.
What do you think the skilled nursing facility (SNF) space looks like moving forward?
In terms of volume, I do believe SNFs will rebound. They may rebound slower, where families may be much more cautious and selective about the facility. But I also think that the home health providers will continue to vie for the home as a destination because it has little-to-no unknown variables, whereas in SNFs there's still going to be some unknown variables because the loved one or family member can't watch the senior 24-7. But in the comfort of home, you have your cameras, you have your telehealth, you've got your Ring doorbell system, and you have so many integrated apps that home health care agencies are able to use to keep those families engaged. So it's just something about the comfort of home — that's going to be hard to compete with going forward.