LANDERS: My battle with anxiety | | wiscnews.com – WiscNews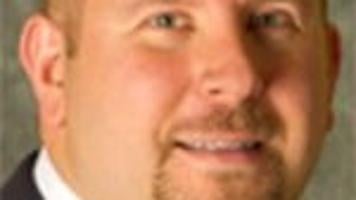 I have anxiety. It's not an easy thing to live with, but it is something that for the benefit of others, I want to publicly share. I once came from a philosophy that those with anxiety and depression were weak, the ones with excuses, and the ones with fragile interiors. At least that is what I told myself for many years as I lived with denial and anger over my own inhibitions and secrets of how anxiety controlled me.
I am not sure when or how my anxiety started. I can recall times as a kid when certain situations would cause me to feel ill and nauseous, and avoidance mechanisms would kick in from there. For some reason, I had a calling to go into law enforcement, which would probably be the last career a person suffering from anxiety would be drawn to. Yet, I did it anyway through my own denial and secret life of internal struggle. Oddly enough my anxiety seemed to be at its least when I was working, most likely because my mind was usually preoccupied on the task at hand.
Yet, in other times, fear of not knowing when the anxiety would actually creep in lead to even more avoidance mechanisms taking over other aspects of my life. Little things like going out for dinner, to the movies, shopping, or even to bed at night would sometimes trigger my anxiety. Travel beyond any local distance would be the most predominant flash point for me, even on trips I was greatly looking forward to. It would get worse in fall as the days got more gloomy and shorter.
After I retired from policing in 2010, I sought help for my anxiety as I struggled with a career change. Little things like giving a lecture, attending a meeting, or even driving to work was sometimes very difficult for me to do as my anxiety would start, even as I did these things a thousand times. Even as I sought help, I wasn't honest and downplayed how my anxiety impacted me. I spoke with several counselors, tried various therapies, relaxation techniques, even tried hypnotism. None if it really worked, and I continued to struggle with an uncontrolled fear of something I could not explain.
It was only through being completely honest with myself that helped me make great improvements. Being open and talking about it has been great therapy and has lead my anxiety to diminish considerably. I would say I am a pretty high-functioning anxiety sufferer thanks to my support system and my personal acceptance. My greatest support of all comes from my patient wife, Karen, who has been incredibly understanding of my mental health.
What I have learned is that anxiety is nothing to be ashamed of. It is estimated that over 40 million Americans suffer from some form of it as it ranges from causes and impacts in everyday life. Anxiety could lead to things much worse, which is why I feel compelled to tell all of you about mine. Two of the six risk factors for suicide are frequent panic attacks and anxiety episodes. I've had a handful of friends and colleagues who have taken their own lives. I can't help but wonder if we shared common bonds of a hidden fear we couldn't always control but were even more fearful of letting others see. For that, I dedicate my openness about my mental health to them and the others out there that should not suffer in silence.
May is national Mental Health Awareness month, and I want people to know they are not alone in any struggle with mental health and should never be embarrassed or try to face it alone. For others, be understanding that there are many people like me with inner fears that they can't always explain. It doesn't mean we are weak, fragile, or incapable of living a healthy and happy life. I've accomplished a lot in life while fighting anxiety through it all, and each accomplishment was a victory against my anxiety.
I'm passed the point of being embarrassed about my anxiety and hiding it from others. I want others to know that you don't have to suffer in your personal darkness. Let it out, accept that our minds might work differently than others, and get on the road to a better life. The stigma of mental health is only a stigma to those who don't understand or are fooling themselves.
If you or someone you know is suffering from anxiety, depression, or mental illness, please reach out for help. The National Alliance for Mental Illness is ready to help by calling 800-273-TALK. You can also talk to your doctor, a counselor, or trusted friend to get started. The best person you can be starts by being honest with the person you are. I am being honest with who I am in hopes someone out there will be inspired to get the help they need.
Brian Landers, a former Wisconsin Dells mayor, writes a weekly column for Capital Newspapers. Reach him at brianlanders@charter.net.