PT nonprofit serving disabled community left looking for permanent home – Port Townsend Leader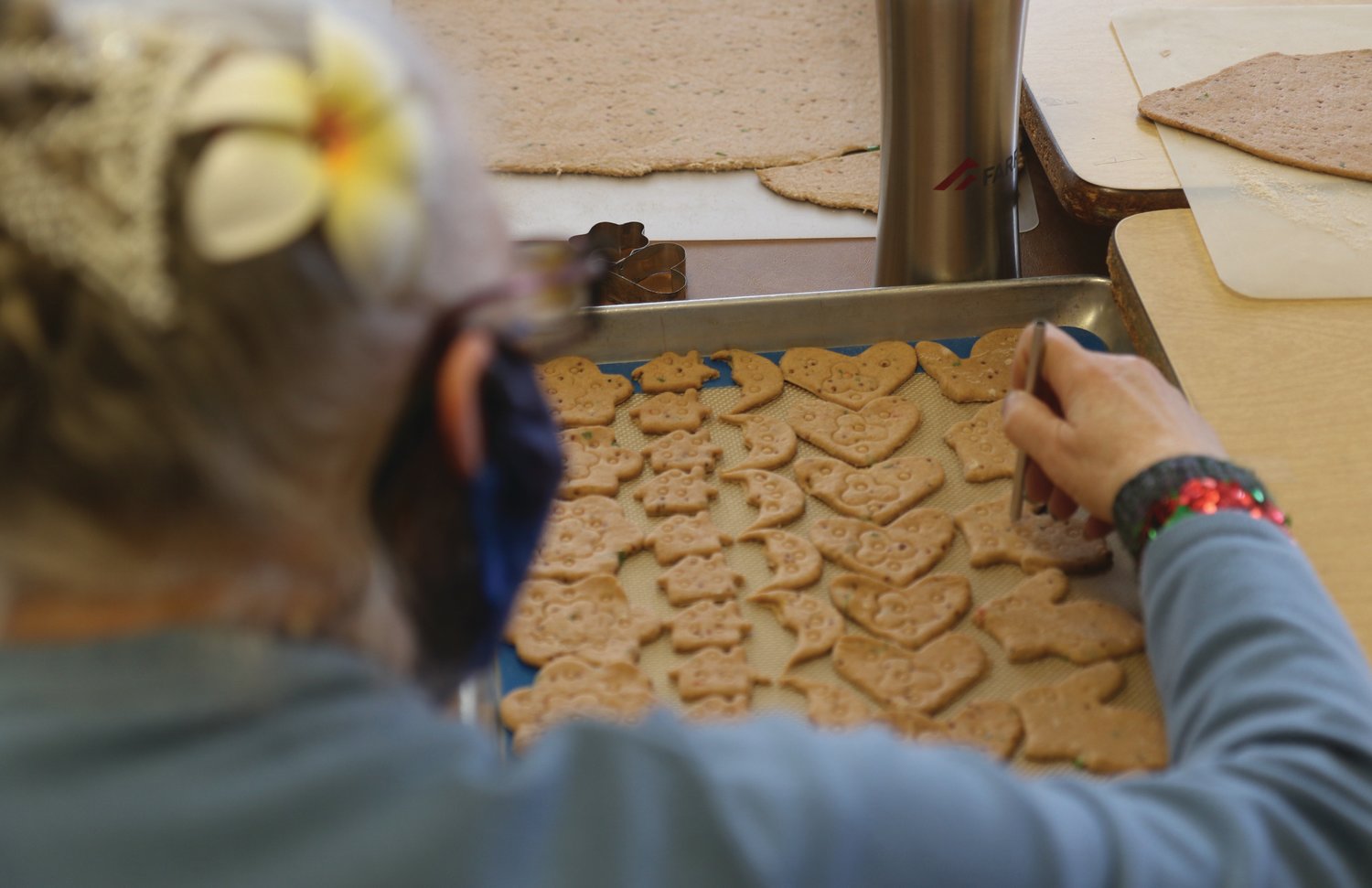 For people with intellectual and developmental disabilities, Gatheringplace offers a chance to practice job skills, teamwork and to socialize while working to make the group's signature "Yummy" dog biscuits.
But after a recent change to Gatheringplace's lease by its landlord, the Port of Port Townsend, the group is scrambling to figure out where it can continue to offer its services .
Linda Ferris, executive director of Gatheringplace, called the developments "frustrating" and said the group had planned to remain in their location until 2025.
Now, however, they have just a little over a year to find a new home.
The Port of Port Townsend recently announced that the Northwest School of Wooden Boatbuilding would be moving into its Nomura building at Boat Haven, which also houses Gatheringplace's "Yummy" dog biscuit bakery and Skookum, a company that finds employment opportunities for people with disabilities.
Ferris said the isolation felt by everyone during the COVID-19 lockdown underscored the importance of social interaction for Gatheringplace's participants.
"It's all very important to the families, and to the participants for different reasons," she said. "The participants have been sitting at home through COVID, with nothing to do. They're bored. They've lost some of their abilities, actually."
Ferris noted that the group also occupies another port-owned property at Point Hudson, where it maintains a garden and hosts educational programs for the participants. She said she hoped the group wouldn't be similarly pushed out of the Point Hudson location in the near term as well.
"We've spent probably 18 or 20 years there; we've got a 16-bed raised garden, all fenced-in," she said.
As Gatheringplace searches for a new home, Ferris said the group has been looking to acquire land in town and the organization has made a couple offers on properties.
But so far, nothing has stuck. Ferris said she and Gatheringplace's organizers, volunteers, and participants are all hoping that fundraising efforts through GiveBIG Washington (www.givebigwa.org) can help drum up the cash needed for a down payment on some property, where they can continue their work.
"This fundraiser is going to give us a boost to be able to put down money," Ferris said. "We're shooting for $100,000, which is more than we've ever done before. Our budget is about $100,000 a year, let alone now we've got to raise double to get the property."
The idea, Ferris said, was to generate enough funds to relocate the dog biscuit operation from Boat Haven to a new property they hope to buy using the raised funds.
Once at the new site, the group would look to hold another fundraiser in order to expand their operation to include the programming previously sited at their Point Hudson location.
Ferris said her connection to her work is a deeply personal one.
Her own daughter, Megan Ferris, was disabled and for many years enjoyed participating in the group activities offered through Gatheringplace.
But after her daughter passed away unexpectedly last August, Ferris said the participants today serve as a constant reminder of Megan and the dire need for the services offered by the group.
"These are my children now," Ferris said, her voice cracking slightly as she gestured around the room. "I love every one of them and all the people that help us make this possible, because these are the people who need so much support."
Port of Port Townsend executive director Eron Berg also lauded the work being done by Gatheringplace to help people with disabilities.
Following advice from the State Auditor's Office in 2018, Berg said he must uphold the port's mission as a public entity.
"If we were a city or a county, this would not be an issue," he said. "There's no question that the work that Gatheringplace does is incredible work, but it is also not the port's work. That's the challenge."
Because the Northwest School of Wooden Boatbuilding and Skookum both focus on job creation and placement, Berg said the port could defend offering the group below-market rent rates.
This, he added, does not necessarily hold true for the work of Gatheringplace.
"This is just a difficult situation because the work they do is so incredibly helpful and remarkable," Berg said.
"It's one of those [situations] where we want to work as collaboratively as possible to help them meet their wonderful community objectives, but also be compliant with our own constitutional duty and ethical responsibilities," he said.
To donate to Gatheringplace, visit www.givebigwa.org/gatheringplace.
To learn more about Gatheringplace or the services offered by the group, visit the website at www.gppt.org/home.