Clayton Whitehead, Sports Leisure Vacations – Leisure Group Travel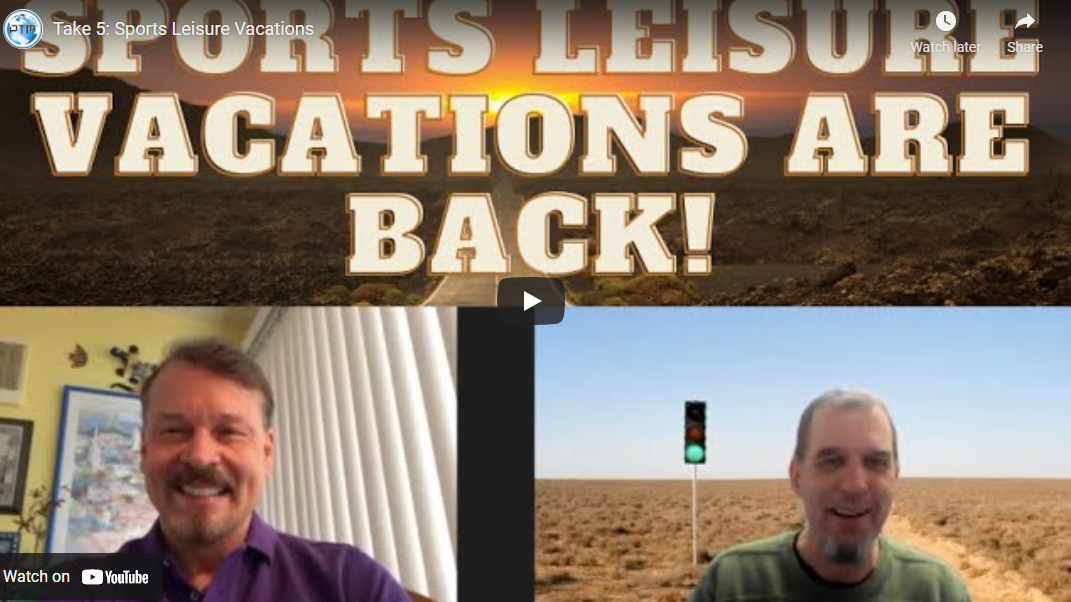 Like many in the industry, it's been a difficult year for Sports Leisure Vacations. As the pandemic set in, the Sacramento, California-based tour operator received a cascade of cancellations.
"Our world stopped on March 11 of last year when WHO declared this a pandemic," said Whitehead. "Suppliers were crazy, our customers were crazy, we were crazy. We got into a lot of force majeure arguments, we got a lot of vouchers rather than refunds, we have literally hundreds of thousands of dollars riding on trips that were cancelled. That being said, we are confident that things are going to get a little normal for us starting this June."
Since California is what's called a seller of travel state, all clients' monies are held in escrow until the last day of the tour. "So all our client money is sitting in escrow," said Whitehead, noting that they have to have enough float to cover operations until these trips ship.
The 41-year-old company puts out, on-average, 250 tours that range from day trips to the San Francisco Bay area to international journeys across Europe, Australia and New Zealand. Because of their location, the company offers a high percentage of fly trips. The main client base is a travel club of their own creation with over 8,000 members.
Sports Leisure has kept up their sponsorship on the local PBS station because "that's where our travelers are," said Whitehead. They are continuing to underwrite charitable causes as well. To keep the spirit alive, they have hosted various socially distanced events, including drive-up mask giveaways and customer Halloween events.
This has helped a swift return to business as Whitehead cites that in the five days since the delivery of the company's spring newsletter on Inauguration Day, they sold more than $500,000 in tours. This has prompted the company to add additional inventory on already scheduled departures.
Sports Leisure's business model is unique in that trips are planned by the same person who escorts the group. This gives the planner full ownership of the experience. With smaller group sizes already a norm, they anticipate a smooth return to travel. Most flyaway trips average 25 passengers.
Whitehead expressed some concern as the industry reopens, as not all facilities are back to full-service. As Sports Leisure is doing, other operators will need to fall in line and adjust elements of the trip on the fly to preserve the travel experience.