Spain travel: Will Easter or summer holidays be possible for British travellers? – The Independent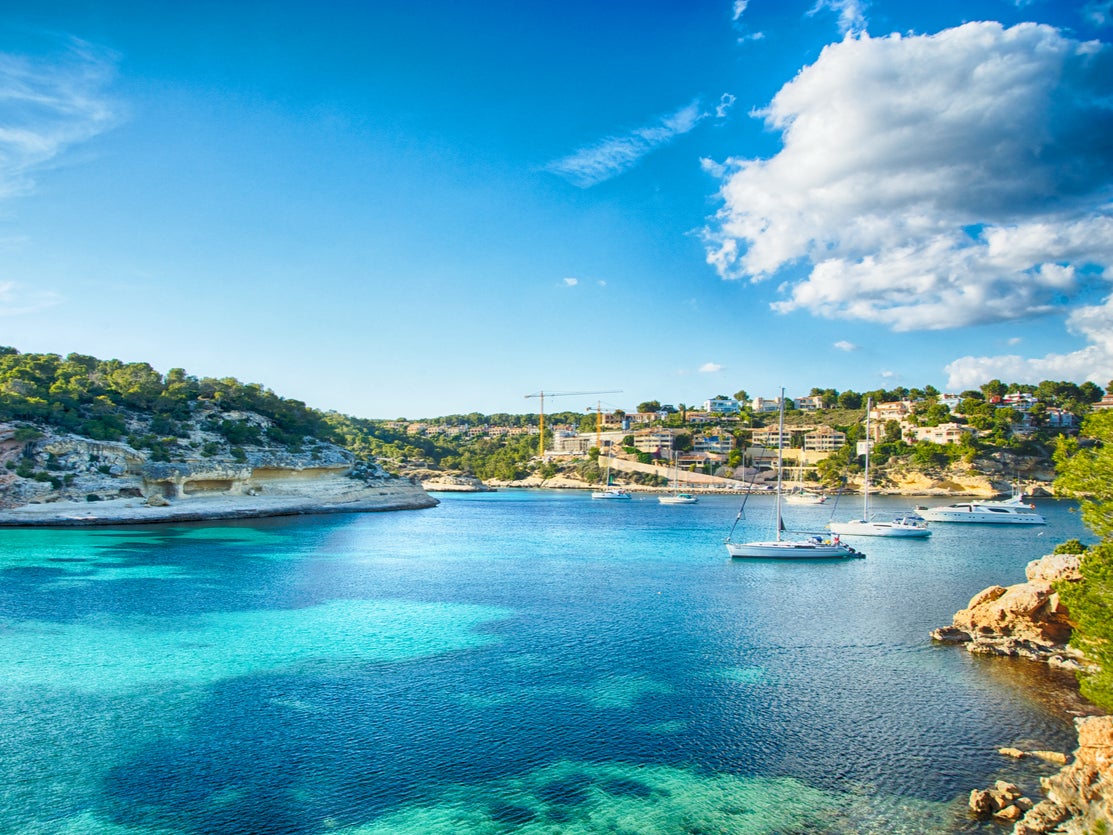 As the UK's vaccination rollout ploughs ahead, talk has turned to whether holidays abroad might be possible again in the not-too-distant future.
And, in particular, trips to Brits' favourite tourism destination: Spain.
On a normal year, more than 18 million holidaymakers would visit this Mediterranean hotspot from the UK – Britons represent the highest proportion of tourists – but the coronavirus pandemic has decimated the travel industry.
There has been confusion regarding when travellers might be allowed back into the country, with conflicting reports suggesting it could be by spring while others say it won't be until the autumn.
Here's everything you need to know.
Will Easter holidays to Spain be possible?
It's possible, but unlikely. Spanish prime minister Pedro Sánchez has been cautious in his predictions for tourism, saying: "Only mass vaccination will open the way to the normality we want."
He appeared to indicate that the go-ahead to restart international tourism would happen only once 70 per cent of Spain's population had been vaccinated – and that was expected to be in autumn, at the end of the main tourism season.
However, Spain's tourism minister, Reyes Maroto, is advocating a more optimistic outlook. She has said the Spanish Government is working "intensely" to receive international tourists "as soon as possible", which could be as early as late spring.
Easter is on 4 April this year, meaning it's not that likely to be covered by the anticipated "late spring" start date.
Should I book a summer holiday in Spain?
Summer is currently looking like a stronger proposition for Spanish holidays.
Ms Maroto has stressed that the availability of vaccines and the beginning of vaccination programmes in many countries offers a "horizon of hope" of immunising the majority of the population, so that they're in a position to travel safely.
"Our priority in 2021 is to reactivate tourism and resume safe mobility on a global scale as soon as possible," she said. "We are working to adopt a common framework of a series of planned actions to give confidence to tourists.
Snow and mist settles in Grand Canyon in stunning footage
"We hope that at the end of spring and especially during the summer, international travel will resume and travellers will choose Spain as their destination."
Some hotels and other areas of the Spanish tourism industry are taking a similar stance.
Iago Negueruela, Minister of Tourism for the Balearic Islands, said: "We are ambitious that our tourism season can restart this spring/summer. We are optimistic now that the vaccine is being rolled out both in the UK and in Spain so restrictions can soon be relaxed and travel can be reinstated.
"We have a strong affinity with the UK and we know that British travellers are eager to return to the Balearic Islands as soon as possible. Given our proximity to the UK, the extensive network of UK flight connections to the islands and our long and positive shared tourism history, we feel very confident that we will have a positive 2021 summer season."
Wolfgang Kiessling, founder and president of the Loro Parque Company, which operates hotels and tourist attractions in the Canary Islands, said: "As far as the hotel is concerned, we currently plan to resume our operations in spring 2021. These plans will heavily depend on the restoration of the airfare connectivity and the tourism industry.
"But the situation has to start to be improving and the key to it is for the vaccination of the public, as emphasized specifically by the Spanish Prime Minister Pedro Sanchez in his address."
Despite this, the UK government has been less sure that international travel will be able to resume by the summer.
Speaking on LBC Radio, he stated it was "very difficult to plan" for international travel amid mounting restrictions.
"I think at the moment it's too early," he said of booking a summer vacation abroad. "I think you have to follow the guidance that we're putting out.
"The rules now are very clear that people shouldn't be travelling domestically, or certainly internationally, unless there are very exceptional reasons.
"I'm afraid until we're in a position to give the reassurance, I think it's very difficult to plan."
Essentially, while the vaccination rollout has made summer travel more likely, there are no guarantees.
What about if I've been vaccinated?
The idea of vaccine "passports" is currently being discussed as a way to open up travel for those who have already been immunised against Covid-19.
Greece has proposed that the EU introduces such a scheme, with Spain throwing its support behind the idea.
However, when the issue was recently debated by the EU Parliament, Ursula von der Leyen, president of the European Commission, warned that it was still unclear whether those who've been vaccinated could still carry and transmit the virus and how long protection would last.
"And then the political question," she said. "How do you ensure that you respect the rights of those who have not had access to a vaccine, and what alternatives do you offer to those who have legitimate reasons for not getting the vaccine?"


World news in pictures
Show all 50
Elsewhere, Zurab Pololikashvili, the secretary general of the United Nations World Tourism Organization, called for the global adoption of vaccination passports to reopen travel.
"The rollout of vaccines is a step in the right direction, but the restart of tourism cannot wait," he said. "Vaccines must be part of a wider, coordinated approach that includes certificates and passes for safe cross-border travel."
Other countries have already stated their intention to let in all travellers who've been vaccinated, including the Seychelles, which has been welcoming inoculated tourists since 14 January. There's a possibility that destinations that rely heavily on tourism, such as Spain, could follow suit.
However, it remains to be seen whether a global vaccine "passport" will be introduced and, if so, when.