Meet the Royal Family's Pets, from Queen Elizabeth's Faithful Dog to Prince Edward's Tortoise – TownandCountrymag.com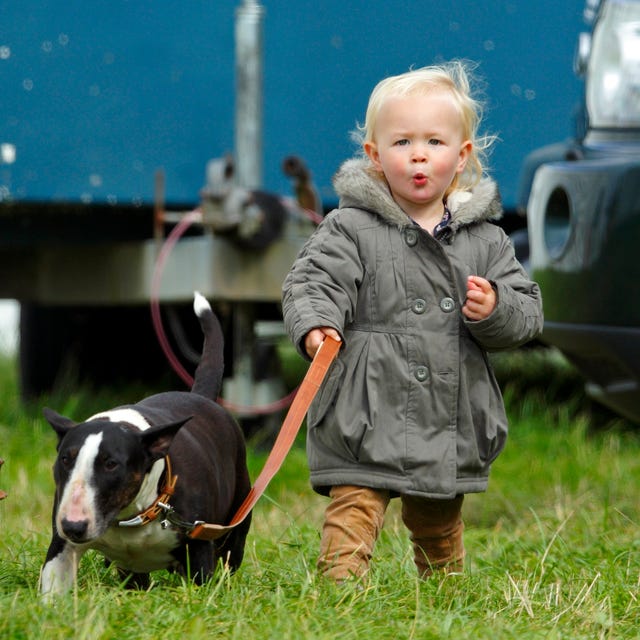 Max Mumby/IndigoGetty Images
The British royals are a dog-loving group. For centuries, monarchs and their families have cared for pups of all shapes and sizes—and sometimes more exotic household pets. It's a tradition that lives on to this day, from Queen Elizabeth's iconic corgi companions to Princess Anne's steadfast English Bull Terriers. Below, get to know the royals' current cast of canine characters (and one guest-starring tortoise).
1 Queen Elizabeth
The Queen has been inseparable from her dogs since she was just a little girl, playing with her family's pups before she was ready to look after her own. She got her first-ever corgi, Susan, as an 18th birthday present, and for decades, she cared for generations of Susan's descendants. Sadly, her final corgi in Susan's line, Willow, passed away in 2018. Willow was followed by Whisper, the Queen's final purebred corgi (though not related to Susan), and Vulcan, a dorgi (dachshund -corgi mix). Nowadays, she has just one dog: Candy, a faithful and friendly dorgi.
2 The Prince of Wales and the Duchess of Cornwall
Prince Charles and Camilla are currently proud parents to two Jack Russell Terriers, Bluebell and Beth. Occasionally, they assist with Camilla's royal duties—sometimes even unveiling plaques themselves, as total champ Beth recently did at the Battersea Dogs and Cats Home.
3 The Duke and Duchess of Cambridge
Prince William and Kate Middleton got Lupo, an adorable English Cocker Spaniel, in 2011—and for years, Lupo was a beloved member of the couple's growing family. Royal watchers were saddened to hear in November 2020 that the Cambridges' beloved dog had died. "Very sadly last weekend our dear dog, Lupo, passed away. He has been at the heart of our family for the past nine years and we will miss him so much," the Duke and Duchess wrote in a post on Instagram.
4 The Duke and Duchess of Sussex
When Meghan moved to the UK, she brought her Beagle, Guy, with her, and she and Prince Harry subsequently adopted a black Lab, Pula. Per Finding Freedom, the biography of the Sussexes from royal reporters Omid Scobie and Carolyn Durand, the latter was named after Botswana's currency. (Harry and Meghan famously spent time in Botswana early in their relationship.) "The word means "rain" in the Bantu language of Setswana—and for very good reason," the book reads. "With its semi-arid terrains, the country considers rain valuable and a blessing. Just like the high-energy pooch."
5 Princess Anne
Princess Anne has been caring for English Bull Terriers for decades—a very on-brand breed of choice for the famously outdoorsy, no-frills royal.
6 Earl and Countess of Wessex
Prince Edward and Sophie currently share their home with two dogs—a black Labrador and a Cocker Spaniel, who Sophie's been seen walking around the Windsor Castle grounds—as well as a more unusual pet. Edward joked in a video call last summer that "we've also got a tortoise—who basically runs the house!" (Sadly, there aren't any photos of the dogs or the tortoise; in the image above, Sophie is meeting a friendly pup at a royal engagement.)
7 Zara and Mike Tindall
Princess Anne's daughter Zara and her husband Mike are often seen with their three dogs at equestrian events (Zara is an Olympic medal-winning eventing competitor). Their children, Mia and Lena, are clearly very attached to the pups.
8 And Horses for All
Buckingham Palace is a breeding ground for horse girls (and guys). Queen Elizabeth is famously fond of horses, and is passionate about riding as well as breeding racehorses. Princess Anne inherited this interest from her mother, and even competed in the Olympics as an equestrian; Anne's daughter Zara would do the same. For their part, Princes Charles, William, and Harry are all polo players.
This content is created and maintained by a third party, and imported onto this page to help users provide their email addresses. You may be able to find more information about this and similar content at piano.io