After Season Of What-Could-Have-Been, Cardinals Have Work To Do – AZCardinals.com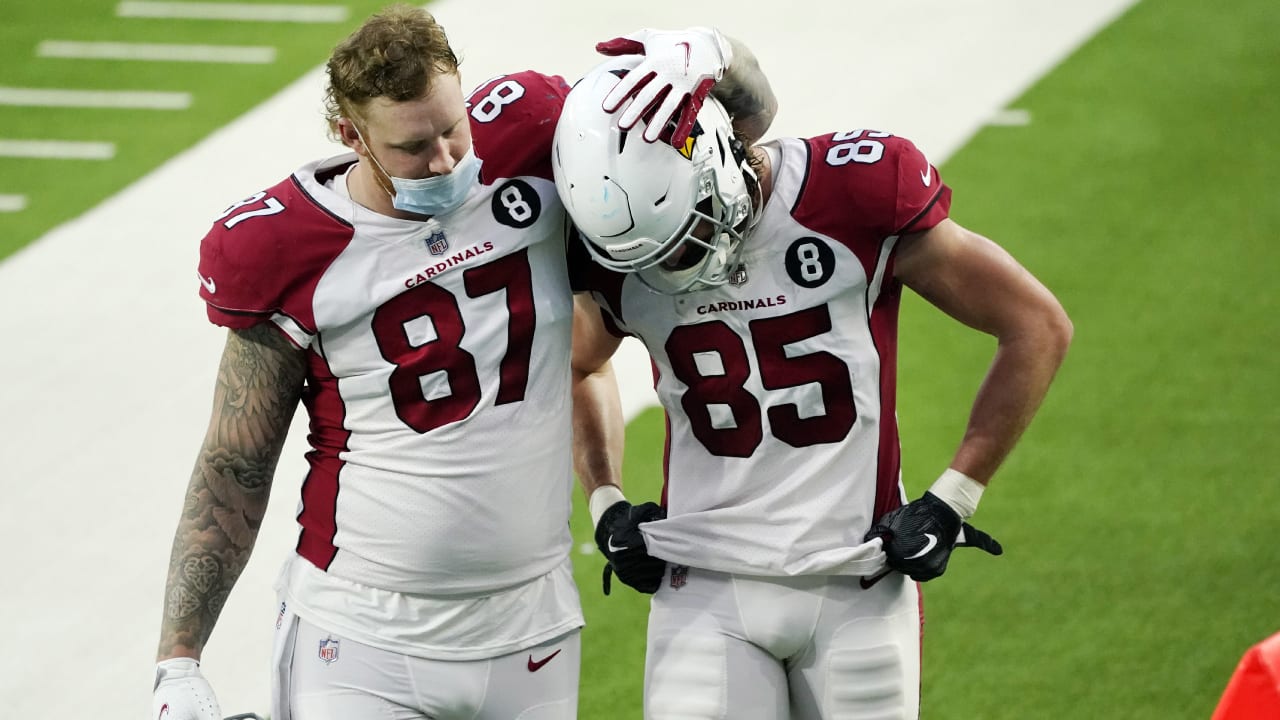 There are free agents to discuss – the Cards have 27 unrestricted free agents-to-be – and what changes, if any, might happen with the coaching staff. (Kingsbury, asked directly about the coaches, said that was still under evaluation.)
As for the struggles, especially at the end of the season, "I think they're all learning experiences," Kingsbury said.
"As a staff and as players, we have to get better in those moments and in those opportunities; there's no question," Kingsbury said. "We all know we had two opportunities late in the last two games to have a chance to make the playoffs, and we didn't take advantage of them. Those are things that we've got to work on and work through, and you learn through some of your failures."
The Cardinals finished sixth in the NFL in total offense after leading for the first part of the year and were 14th in yards per play. They were 19th in Football Outsiders DVOA metric on offense, the last two games in particular hurting all their offensive categories.
Defensively, the Cardinals were 10th in DVOA, 13th in total defense and 8th in yards per play allowed.
While Kyler Murray's injury crippled them in the season finale, the Cardinals were basically healthy and intact in the penultimate game against the 49ers, a loss that ultimately doomed them (had they won that game, with the Bears' Week 17 loss, they would've been in the playoffs.)
The running game took a downward turn in the second half of the season, and the ability to keep DeAndre Hopkins as productive as he had been early in the season became more of a challenge. Defensively, there were issues stopping the run and in the finale, while not many points were allowed, long time-eating drives were.
"You understand there is progression, but you also understand there is a lot more work to be done," Baker said.
The frustration of the final six weeks has manifested with some fans seeking a coaching change, but Humphries again pointed to the gulf between where the team was in 2018 under Steve Wilks to now.
"That happened with Kliff as our head coach," Humphries said. "Those fans that have those opinions, I don't want to get into talking with those guys at all, because if you're not with us you're against us."
Humphries acknowledged he is both optimistic about the future but upset because the Cardinals were so close in making the playoffs.
"I haven't been there since my rookie year and Carson (Palmer) told me then how hard it was, explained it to me and it wasn't clicking for me, I didn't understand it," Humphries said. "Now I get exactly what he was talking about. Everything matters when you're trying to get into the playoffs."