COLUMN: Rescued pets are ready for the 'Pawlidays' – yoursun.com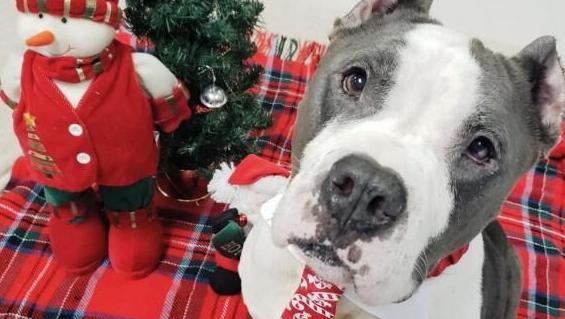 In a push to get every animal into a loving home for the holidays, Suncoast Humane Society is offering waived or reduced adoption fees from Dec. 15-31.
This special adoption event is made possible by the kind generosity of Nancy Hayden, who made a substantial donation in loving memory of her husband, Robert Hayden, a U.S. Navy lieutenant.
Nancy's gift will help many fur babies find loving, forever families, and it will help many people in our community adopt a companion at a rate that will leave some wiggle room for a few extra toys and some treats too.
Adoption fees are being waived or reduced for U.S. veterans, first responders and senior adopters adopting senior pets. Senior adopters 65 or older can adopt a pet for just $25. The adoption fee for senior pets, of 7 years or older, is also just $25. It is also being waived for those pets who've been at the shelter for more than six months. All pets up to 7 years of age who've been at the shelter for less than six months can be adopted for just $50.
The adoption fee does not include rabies vaccination fee and county license tag fee. Suncoast Humane Society is still operating by appointment only, so if you'd like to meet a potential companion, please call 941-474-7884 to schedule a meet-and-greet.
If you are unable to adopt, but would like to help, there are other ways you can become involved. Consider fostering a "Holiday Crasher" — the animals awaiting forever homes in the shelter can benefit from spending the holiday weekend (or however long you can host them) in your home. And our fosters, of course, get the benefit of unlimited snuggle and play time with the lonely animals who have no real family or a home to call their own.
Another way to give back is to sponsor a pet's adoption fee by making a donation online at www.humane.org. Your donation assures that a homeless animal has a nice, warm bed and a loving family. And because of the CARES Act, which went into effect this spring, you can now write off up to $300 in cash donations on your 2020 income tax return. Giving back truly pays off.
To learn more about Suncoast Humane Society, ways to get involved, animals available for adoption, or any of the programs and services, please visit www.humane.org.