Sonoma students honored for patriotic essay writing – Sonoma Index-Tribune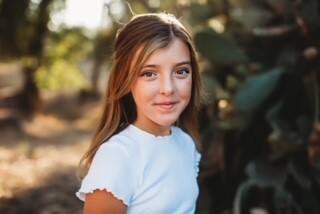 Charlotte Bevan, a seventh grade student at Saint Francis Solano School, was named the VFW Post 1943 first-place winner in the 2020-21 Patriot's Pen Essay Competition. Abigail Kalt-Alvarez, an eighth grade student at Altimira Middle School, was named the second-place winner and Noah Giovannelli, an eighth grade student at Saint Francis Solano School, and Jack Conway, a sixth grade student at the Presentation School, tied for third place.
The Patriot's Pen is a worldwide essay competition that encourages youth to examine America's history, along with their own experiences in modern American society, by drafting a 300- to 400-word essay, expressing their views on a patriotic-based theme.
"What is Patriotism to Me?" was this year's theme.
"The Patriot's Pen competition provides middle school students with the opportunity to speak out on freedom and democracy," said VFW Post 1943 Commander John Gray, in a press release announcing the winners. "The program has been popular and successful since its beginning in 1947, and we're proud to keep offering it to Sonoma's young people."
Each year more than 165,400 students worldwide, in grades 6-8, enter the contest for a chance to win their share of more than $1.4 million in local, state and national awards. The local first-place winner receives $200 and each first-place state winner receives a minimum of $500 at the national level, and the national first place winner wins $5,000.
The contest consists of four levels. The first level is sponsored by local VFW Posts. Post winners advance, one for every 15 entries, to the VFW District (regional) level where the single first-place winner is advanced to the VFW Department (state) level. The single first-place winner at the Department level is then advanced into the VFW national competition. The winner from each state then competes for the national prizes. Prizes awarded at the National Level total more than $55,000.
The Veterans of Foreign Wars of the U.S. is among the nation's largest and oldest war veterans organization. vfw.org.