Why homemover data is crucial for the home improvements sector as we move into 2021 – DIYWEEK.net – DiyWeek.net
For retailers and suppliers within the home improvements market unsurprisingly there is a positive correlation with the housing market. When sales increase so too does demand for DIY and home improvement products.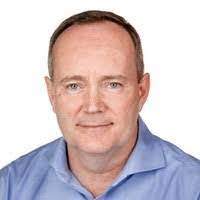 It stands to reason, therefore, that the current property boom; Lockdown 2.0 in England notwithstanding, is good news. 2020 is set to be a record year for the property market. Our most recent Property & Homemover's Report shows that since July the housing market is witnessing transaction levels unseen for over a decade. The data reveals new instructions are up 16 per cent, sales agreed are up 24 per cent and the number of properties being withdrawn from the market are down five per cent. In comparison to Q3 2019 new instructions have risen by 36 per cent equating to 150,000 new properties being marketed and sales agreed having increased by 53 per cent or by 160,000 homes. The volume of sales agreed this year has already surpassed the level achieved in 2019 and the number of new instructions is currently at 92 per cent of last year's total despite an effective market shut down in April, May and June. And it's not just sales. The rental market too is in recovery. Whilst new instructions are currently down one per cent these are expected to rise and lets agreed have increased by six per cent.
It has long been known that homemovers are big business. In fact, research shows that ordinarily this group of consumers contribute an additional £10bn in retail spend to the economy each year, with the average homemover outlaying around £13,000 on new furnishings and improvements alone. It's no wonder therefore that the Chancellor has picked the housing market as one of the key kick-starters of the UK economy as we continue to navigate the turbulent waters of the Covid crisis. However, for those in the home improvements market understanding who is moving house is important as it means that they can engage with this segment of valuable customers. Currently, our Homemover Wave tracker shows that the surge in property sales has also resulted in an increase of people that say they 'want to move' – up by 76 per cent from Q4 of 2019. This category now stands at over 523,000 people. Those in the 'moving soon' category have also increased by 57 per cent over the same time frame, equating to 407,389 homemovers illustrating the opportunity for the home improvement sector.
In order to capitalise on this the key is in understanding when best to target them. Too soon and you risk irrelevance, too late and you lose out to another brand. The customer journey for people that are moving house can be easily predicted and tracked and therefore it is possible for home improvement brands to make contact at the time when purchasing decisions are being made boosting incremental revenue and bolstering the bottom line.